BlogQuick and fun test about yourself ("My App personality test" Trend)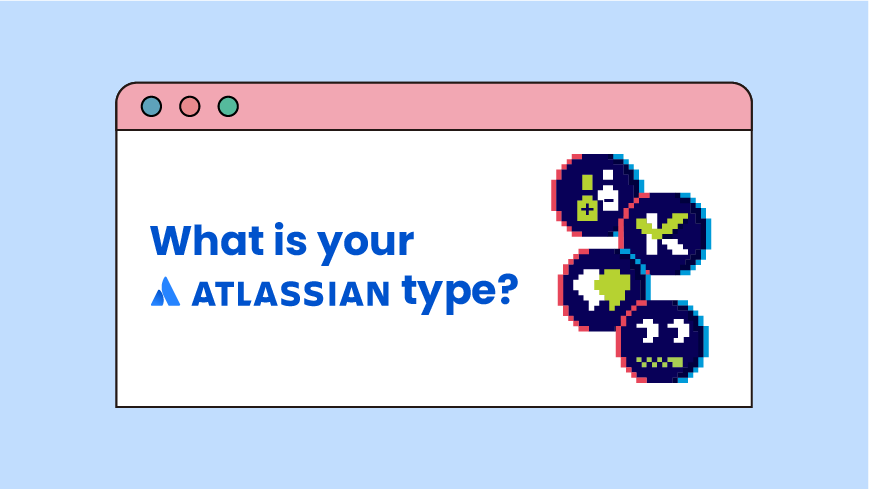 Hello everyone! How are you doing? How is your work?
I believe everyone here is using Jira and Confluence for sure.
Actually, have you ever thought about your Atlassian type?
For example, which app is suitable for me when I use Jira/Confluence? What makes a good synergy with my work?
Come and take this test! :)
You can take a simple test about what type of Atlassian person you are. Just for fun !
How to test
-> click link down below and answer questions in it. (so easy)
https://smore.im/quiz/2hZguOrY0a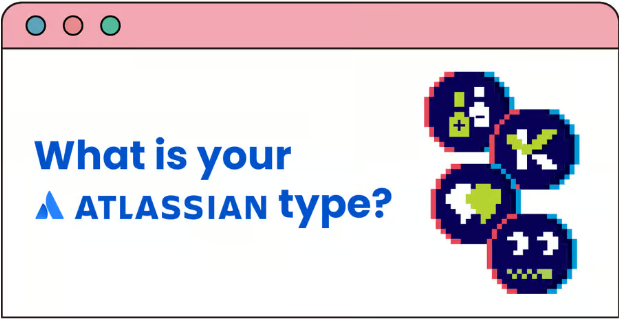 Mine is Innovator. It said I have a very important role in the organization. Without me, the engine that runs my organization might stop. That's why it recommend me the app "Flexible User License" which makes automatically manage the Jira Seats.
Check out more Atlassian apps
>> https://marketplace.atlassian.com/vendors/1213576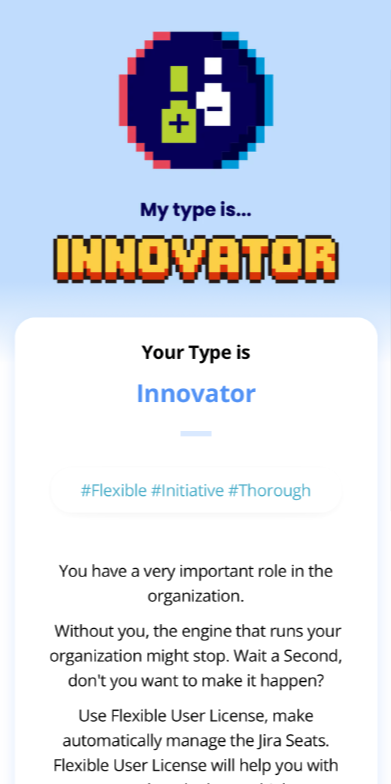 There are 4 different types in this test! and Each type recommend suitable app for that person.
If you are done with this test, how about share it with your colleague?
I hope you enjoyed this app test :)
If you want to know more about apps from the test, you can check in this OpenSource Consulting page.
Hope you have a great day!