BlogOpen Source Consulting Inc. is announced as Finalist for Atlassian Partner of the Year 2022 : Marketing Innovator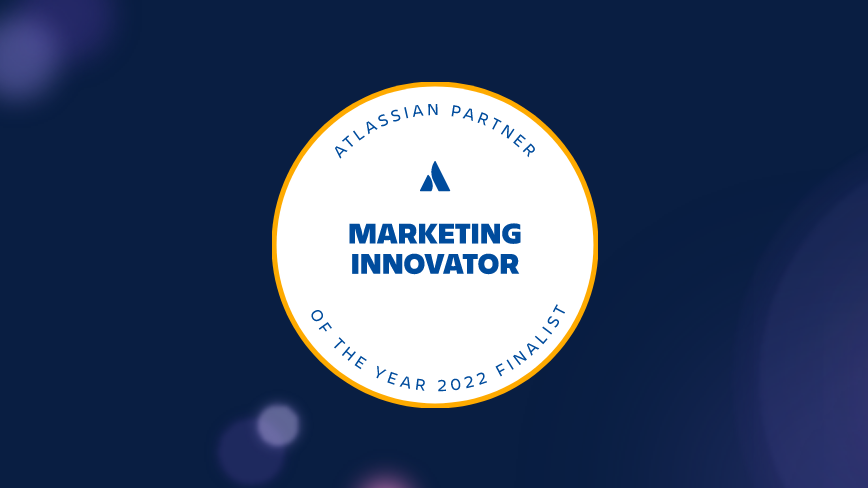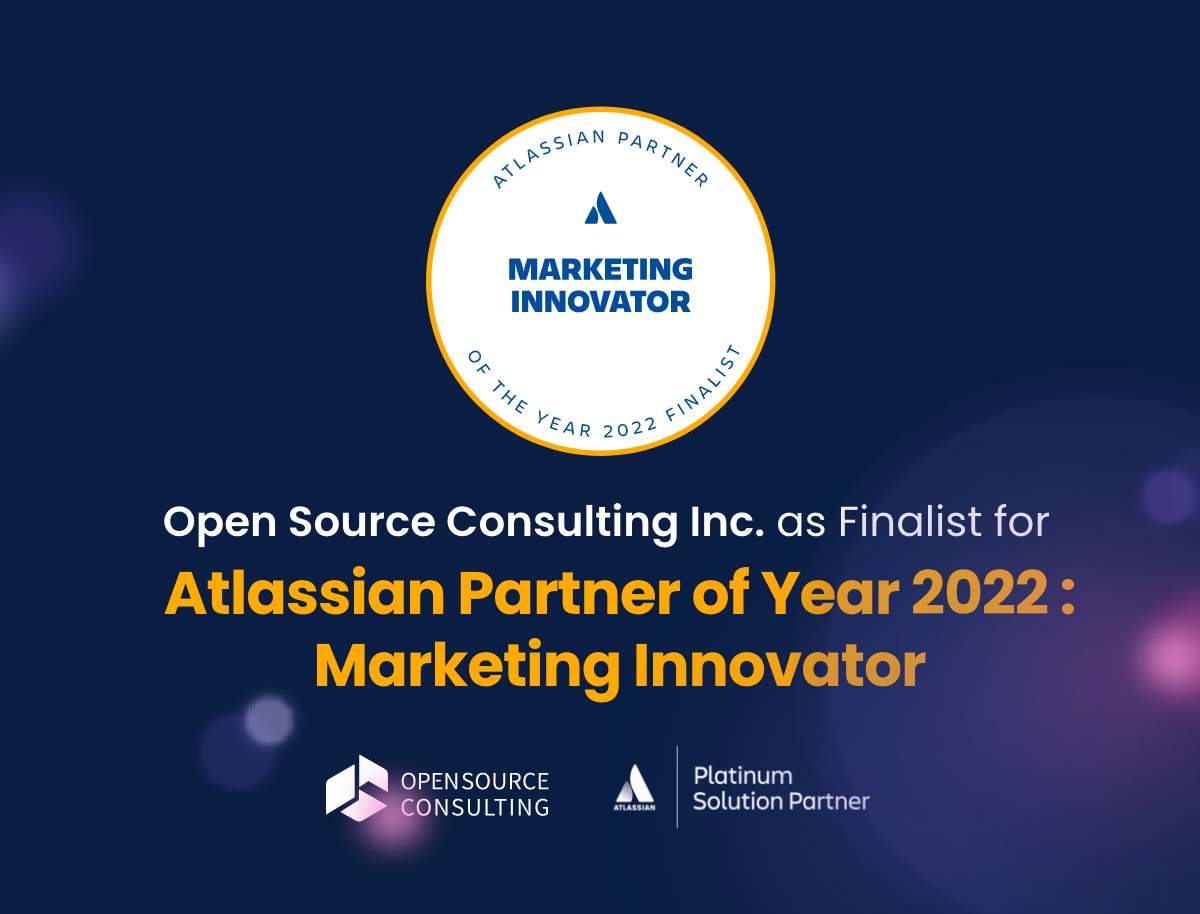 Open Source Consulting Inc. is announced as Finalist for Atlassian Partner of the Year 2022 : Marketing Innovator
Open Source Consulting Inc. is a finalist for the Atlassian Partner of the Year 2022 : Marketing Innovator. This is an acknowledgement of their outstanding work for Atlassian customers during the calendar year 2022. This includes exceptional efforts in developing new business and driving innovative solutions for customer success.
"Our partners are industry leaders and playing an instrumental role in our customers' ongoing success. We are thrilled to recognize some of our top partners by celebrating award finalists this year. These partners continue to provide cutting edge solutions and Atlassian services across the globe," said Ko Mistry, Head of Global Channels.
We Open Source Consulting is a Atlassian platinum partner specialized Cloud in South Korea. Our powerful impact on Atlassian Cloud business in Korea by conducting exceptional marketing and we are happy to prove it. We Open Source Consulting, a Solution Partner that invests and drives market awareness of "Cloud" and new "Scaled Agile" business in Korean markets. We try to Implement the most creative and integrated marketing strategy.
About Open Source Consulting Inc.
Open Source Consulting is a cloud & agile/collaboration company that realizes digital transformation for customers. We provide the technology solutions and services for successful cloud adoption and collaborative culture. We have expertise in the latest open source technologies such as cloud, DevOps, Agile, Container architecture, etc.
As a platinum partner of Atlassian, we have provided ITSM and DevOps solutions to customers based on our technical experiences. We are also developing and serving the marketplace apps that help customers use Atlassian more efficiently and save costs. We provide collaborative solutions, and agile consulting/training services for the enterprise, as an official partner of Miro, the world's No. 1 whiteboard tool, and Scaled Agile Silver Transformation Partner. Our slogan is "Sharing Technology, Growing Together". We are continuously expanding our business area through "Sharing Tech Labs" which is a migration & training center by delivering open source, cloud-related technologies and experiencing development cultures such as DevOps and Agile.
We are also the proud recipients of Atlassian Partner of the Year 2021: Marketing Innovator, Atlassian Partner of the Year 2019 : Marketing Innovator, the first partner in Korea to achieve Cloud Specialization for the outstanding contribution and achievements.